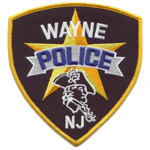 An 11-year-old boy escaped without injury after walking in on a burglary at his house in Wayne, NJ.
Allen Shneyderman is an 11-year-old child who lives with his family on Beech Terrace in Wayne, New Jersey. Shneyderman came home from school and encountered a stranger inside his house.
Shneyderman initially heard strange sounds coming from a room in the residence. When he took a closer look, the boy made eye contact with the burglar.
Shneyderman did not panic; instead, he calmly exited the house and found a neighbor who was driving by the residence. Shneyderman and the neighbor then contacted Wayne NJ police and alerted law enforcement to the break-in.
Wayne NJ detectives eventually identified the suspect as a 23-year-old resident of Pompton Lakes, NJ. Police then went to the suspect's home in Pompton Lakes and placed him under arrest.
The suspect has been charged with multiple crimes, including theft of movable property and burglary.
Shneyderman talked to the media and said that he knew exactly what to do during the frightening situation because he had been taught by a D.A.R.E. officer at his Wayne NJ school.
To learn more about this case, see the NewJerseyNews12.com article, "11-Year-Old Wayne Boy Recounts Scary Encounter with Burglar in Home."