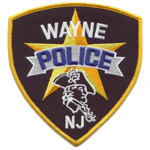 Wayne New Jersey police recently arrested a man accused of possessing child pornography on his personal computer.
According to authorities, the 25-year-old suspect brought his laptop computer to the Microsoft Store at the Willowbrook Mall. The suspect asked store technicians to repair laptop and transfer particular files to a different computer.
When the Microsoft Store workers inspected the files on the suspect's computer, they allegedly came across child pornography.
Store employees then contacted the Wayne Police Department, which began an investigation into the suspect. A store technician spoke with Wayne NJ investigators and said that he discovered the illicit sexual images while trying to fix the suspect's laptop.
According to law enforcement, the suspect's computer files included a video with "disturbing child pornography."
The suspect, who resides in Jersey City, New Jersey, was arrested by Wayne police when he came back to the store in order to pick up his laptop. He has been charged with possession of child pornography.
After being placed under arrest and charged, the suspect was able to secure his release from police custody by posting $25,000 bail.
The suspect is said to be a foreign national who currently lives in the U.S. on a student visa. As a result, he could face deportation, depending on the outcome of the criminal charges. Wayne NJ police have already notified federal immigration authorities and Homeland Security officials.
To learn more about this case, read the NJ.com article entitled "Computer Repairmen Call Cops on Customer After Finding Child Porn."