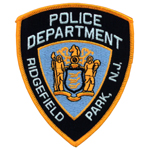 Police recently arrested a Teaneck NJ man who was allegedly in possession of marijuana and other drugs in Ridgefield Park, New Jersey.
The arrest was made in the middle of the afternoon. According to law enforcement, a Ridgefield Park patrol officer was tipped off to the suspect by an individual who walked past the officer's patrol vehicle.
The police officer attempted to pull over the 18-year-old suspect, but the suspect allegedly began to speed up. However, the suspect eventually brought the vehicle to a complete stop.
When the officer approached the suspect's car, he allegedly saw what appeared to be a bag of marijuana inside the vehicle.
A subsequent search of the suspect's vehicle reportedly turned up drug paraphernalia. Additionally, when the police officer patted down the suspect, he allegedly found a small amount of marijuana and 73 Xanax pills.
The suspect has been charged with several drug offenses, including simple possession of marijuana, possession with intent to distribute prescription drugs, and possession of drug paraphernalia. The suspect was also cited for multiple traffic violations.
If the suspect is convicted on the most serious charges of distributing prescription drugs, he could face severe penalties. As set forth by N.J.S.A. 2C:35-10.5, anyone who sells, possesses, or handles more than five prescription pills can be charged with a third degree felony. A conviction for third degree prescription drug distribution could result in a sentence of 3-5 years in New Jersey State Prison.
After being arrested and processed, the suspect was taken to the Bergen County Jail in Hackensack, NJ. He was being held at the correctional facility in lieu of a $50K bail amount.
For more information about this case, access the NorthJersey.com article entitled "Teaneck Man Faces Drug Charges After Ridgefield Traffic Stop."