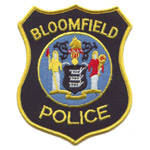 Two Bloomfield NJ police officers were recently found guilty on charges of official misconduct in connection with a traffic stop.
The suspects, a 35-year-old police officer and a 34-year-old police officer, were on patrol when they reportedly saw a Bloomfield resident committing a traffic violation.
The suspects allegedly approached the victim's car, smashed the driver's side window, and dragged the victim from the vehicle.
The incident was captured by dash cam footage taken from the patrol vehicle.
The victim was initially placed under arrest and charged with resisting arrest. However, the Essex County Prosecutor's Office later reviewed the video footage and decided to dismiss all charges against the victim.
Moreover, Essex County prosecutors decided to pursue criminal charges against the suspects.
Both suspects were ultimately convicted on a number of charges, including official misconduct, conspiracy to commit official misconduct, tampering with public records, falsifying public records, and false swearing. Additionally, one of the suspects was convicted of simple assault.
After the verdict was handed down, the victim's attorney told the media that his client was "relieved the jury got it right."
Now the suspects face significant penalties when they return to Essex County Superior Court in Newark NJ for sentencing. Under N.J.S.A. 2C:30-2, conspiracy to commit official misconduct is classified as a second degree felony. This means that the suspects face sentences of 5-10 years in New Jersey State Prison.
For more information about this case, check out the NorthJersey.com article entitled "Arrestee's Lawyer Pleased with Bloomfield Cops' Verdict."